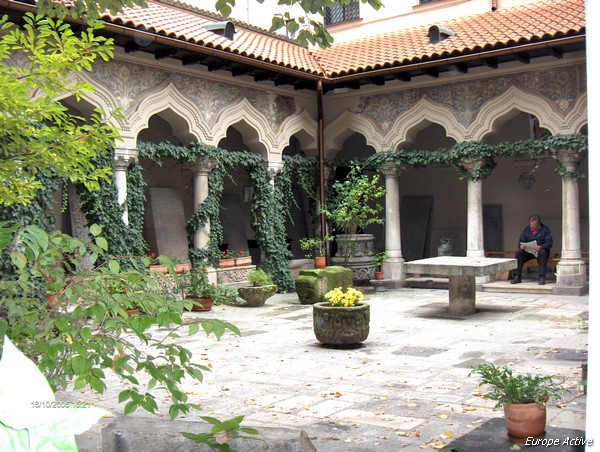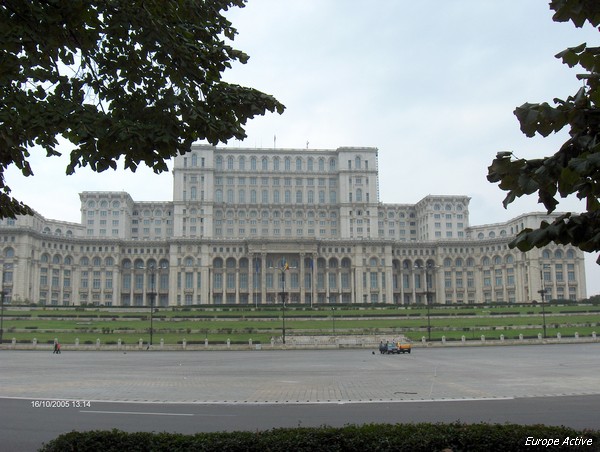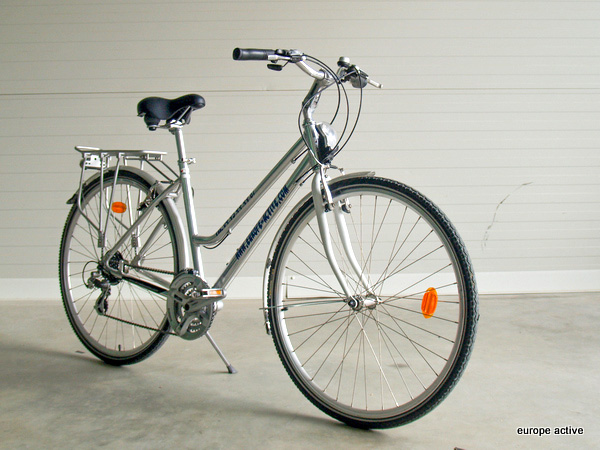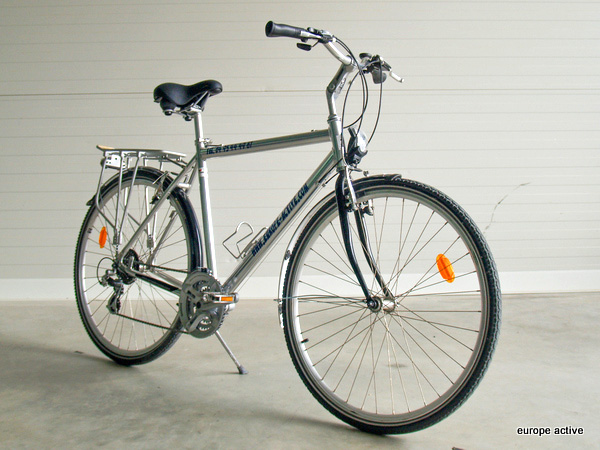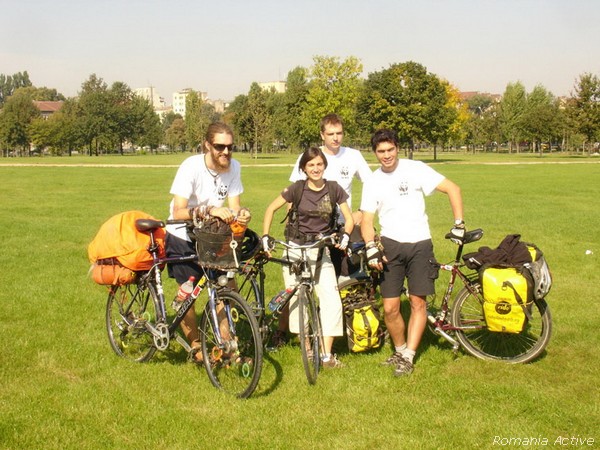 Bucharest bike tour
1 days / 0 nights
Walachia - Leisure cycling
Guided - Short journey
This trip is to introduce you to « Bucuresti » which means in Romanian the « the city of the joy ». Five centuries ago, before Prince Vlad Tepes (the Wallachian prince, native of Transylvania, is at the origin of Dracula legend) transform it in a capital, Bucharest was just a village situated on a commercial way, on Dambovita river side.

At the beginning of the XIXth century, the city had only 60 000 inhabitants, and it's only after 1860 that it shows a real development, and it reaches 1 million inhabitants just before the Second World War. At that time the city earned a growing reputation, the architectural model being the French one, and this is how the nickname of "Little Paris" was gained. Today Bucharest is a mixture of medieval architecture influenced by the Ottoman Empire, neo-classic architecture, the communistic and modern one.

Your day by day program
Bucharest by bike
Arrival in Bucharest. The group will meet the guide in the centre of the town, near the metro station. We will start the tour by visiting the Parliament Palace "Palatul Parlamentului", the second biggest administrative building in the world after the Pentagon. This we'll give us a good picture about Bucharest communist history. After that we go to visit the hidden old Bucharest, back to its roots, and discover the surprising cosmopolitan city that it used to be before its industrialisation. Mihai Voda Monastery, "Curtea Veche", Hanul lui Manuc (Manuc`Inn) are some of them. We will visit old monasteries and historical inns that served as commercials meeting grounds for traders along the Dambovita river. Last but not least we will visit imposing monuments such as History museum or the Art museum that give to the city the name of "Little Paris".
We will continue to Cismigiu park, a charming park right in the heart of the city. We will have our picnic there either in a green garden, where we can enjoy a snack and a coffee in a nice relaxing atmosphere.
End of the trip in the same place as our meeting.

Departure board
Every Sunday from May to September.
Technical information
Starting point
Bucharest center, our bike deposit in 97 Icoanei street.
End
Bucharest center, our bike deposit in 97 Icoanei street.
Accommodation
Please contact us for extra nights.
Options
GPS tracks on USB stick : 25€
Included
- guide
- bike rental (Bike rental (hybrid bikes, back rack, 21 gears, helmet, lock)
- maps
Not included
- drinks, tips, items of personal nature.