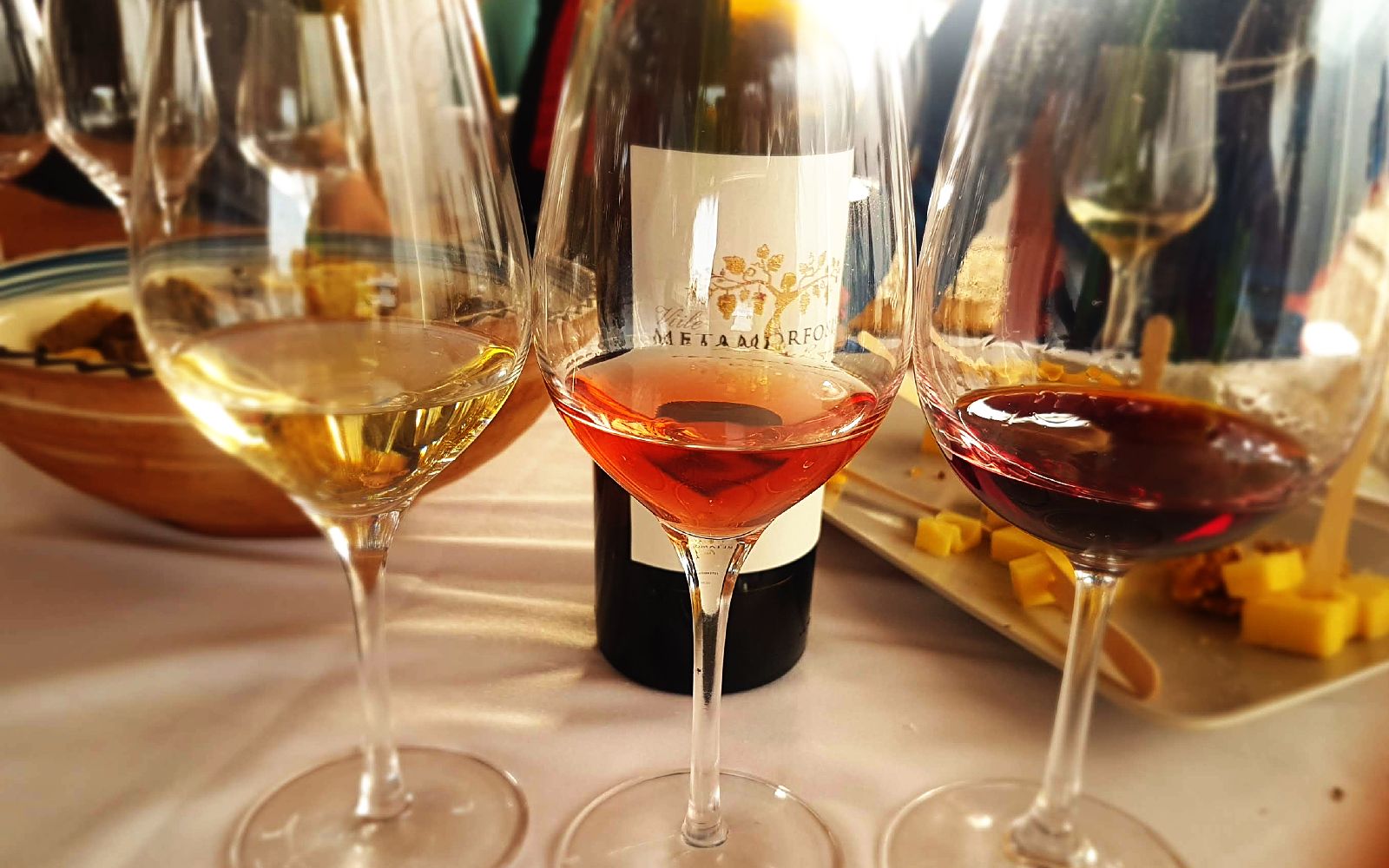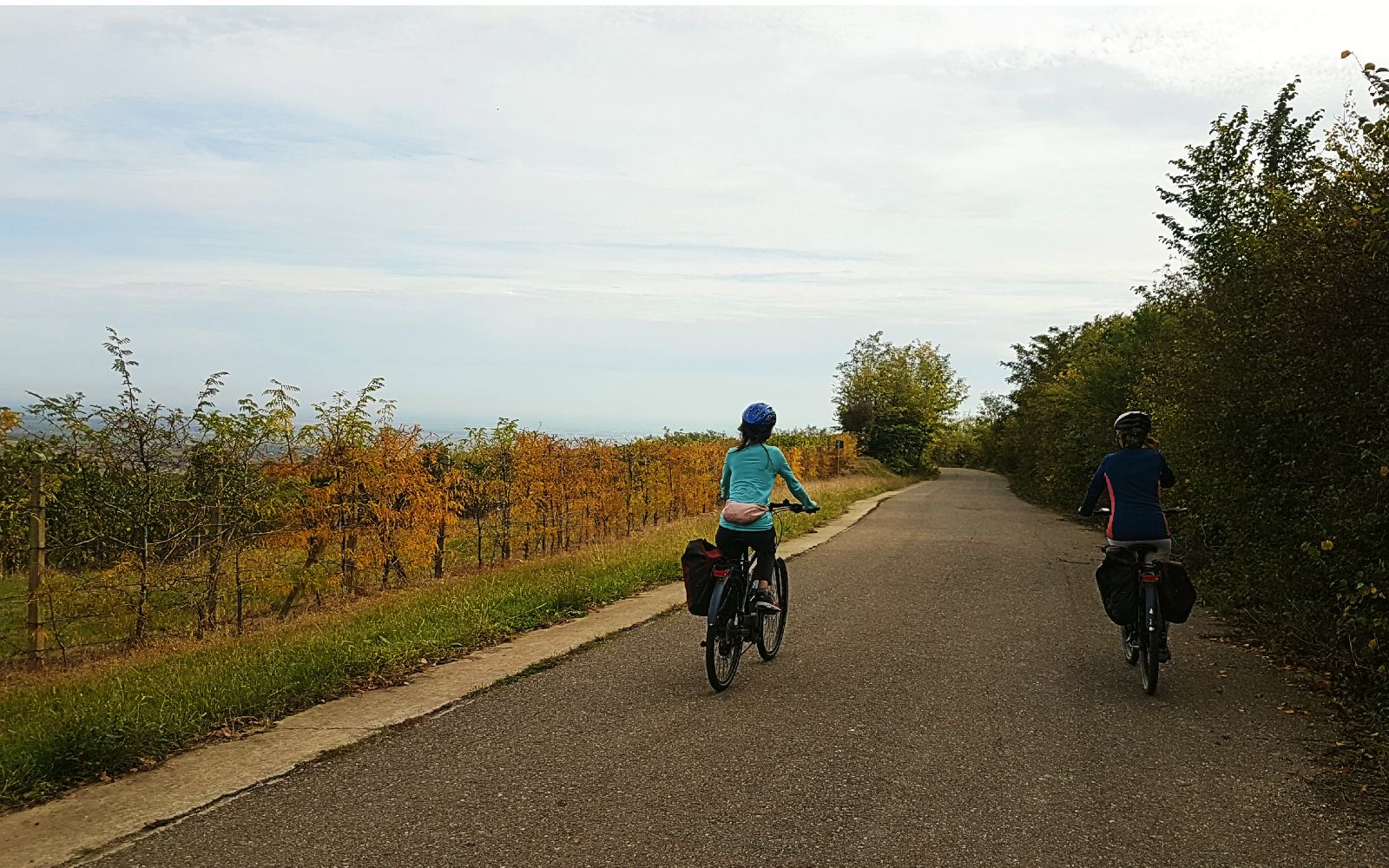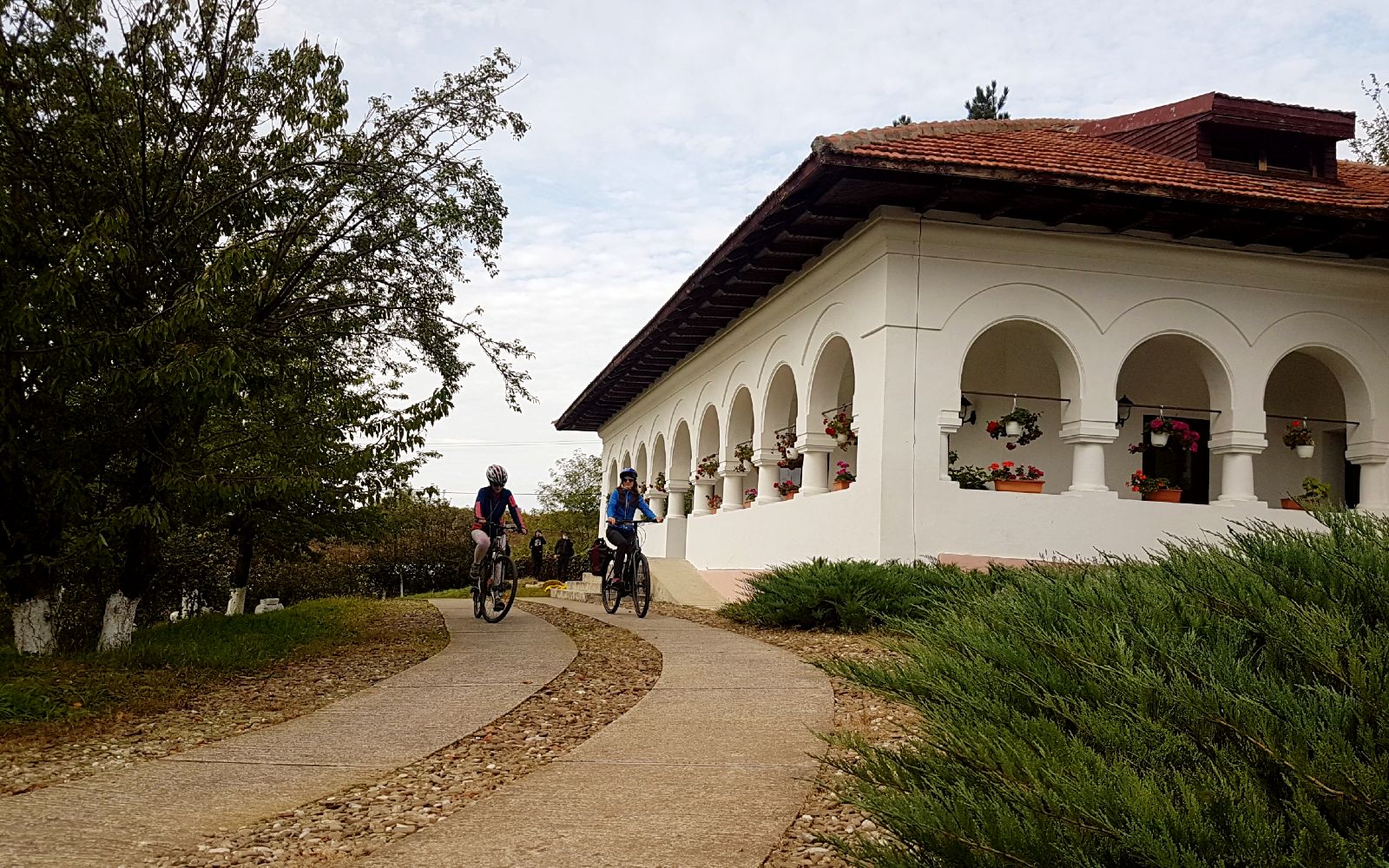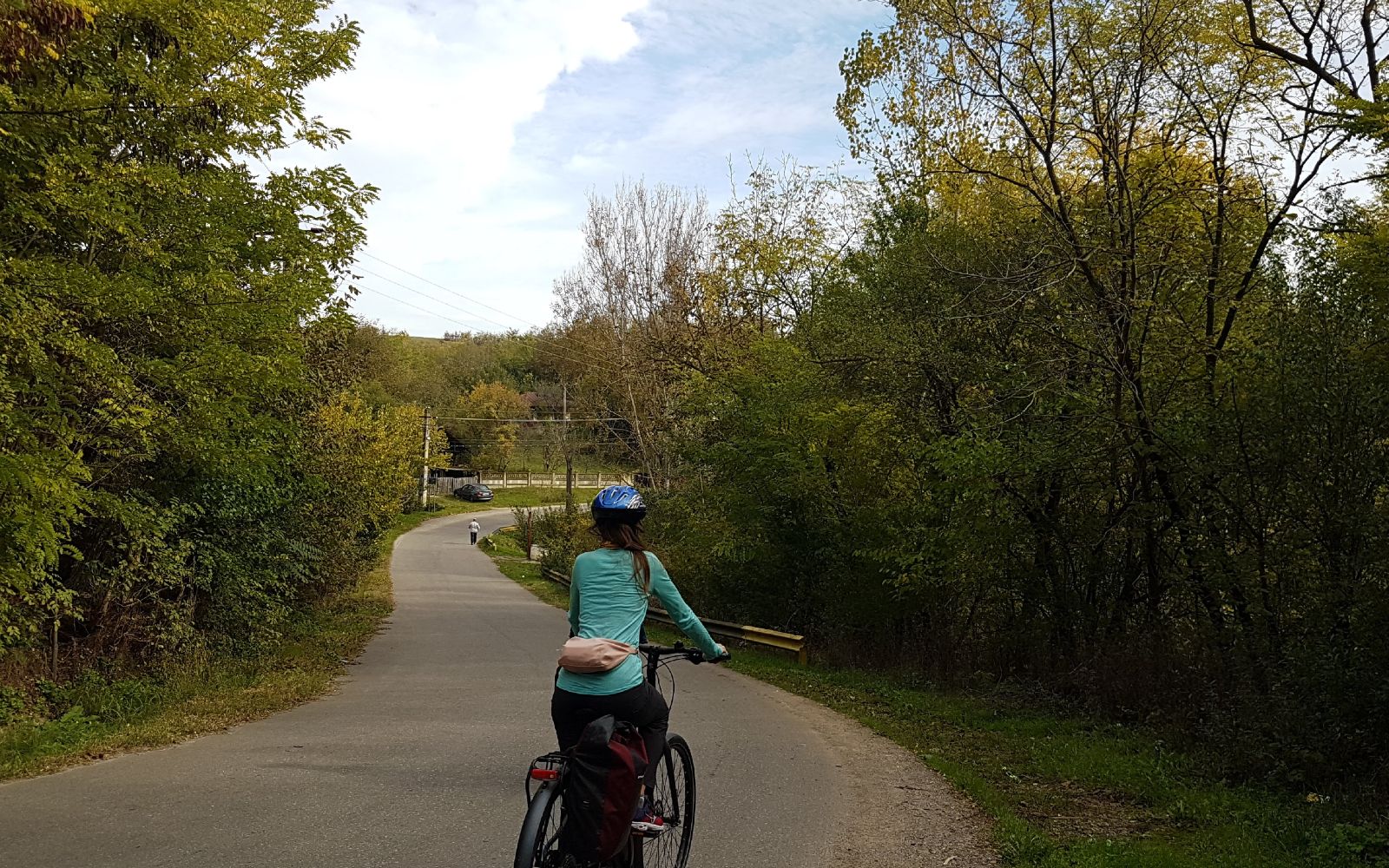 Bike & wine in Romania
2 days / 1 nights
Walachia - Culture & gastronomy - E-bike tours - Cycling short trips - Companies
Guided - Families - Singles - Comfort
We invite you to a cycling trip in the footsteps of Bacchus, in a fairy tale location - the beautiful & endless grape vines from Dealu Mare region. Let yourself be carried by all these flavors, in the place where history & gastronomy blend perfectly.
Your day by day program
Arrival
Meeting at the guesthouse. We start by tasting several varieties of wine, accompanied by plates with fine mini sandwiches, associated with each wine variety. Then we sit down for an elegant dinner, with 3 dishes carefully prepared from fresh, local ingredients.
We spend the evening on the estate, in rooms arranged with special attention to detail and the environment. To complete the noble story frame, there is also the Bellu Mansion Museum nearby - another architectural gem.
Bike ride day
After breakfast, we start biking in a bucolic tour, part of the "Wine Road". We let ourselves be carried away by the smell of ripe grapes, the smell of earth and grass and the gentle sun.
Once back at the mansion, everyone sets off on their own, free to explore the beauties of the area or spend another evening here. End of the story!
Departure board
| Departure | Return | Price | Guaranteed departure | |
| --- | --- | --- | --- | --- |
| 15 May 2021 | 16 May 2021 | 175 € | 6 more persons required | Book |
| 29 May 2021 | 30 May 2021 | 175 € | 6 more persons required | Book |
| 12 June 2021 | 13 June 2021 | 175 € | 6 more persons required | Book |
| 03 July 2021 | 04 July 2021 | 175 € | 6 more persons required | Book |
| 24 July 2021 | 25 July 2021 | 175 € | 6 more persons required | Book |
| 14 August 2021 | 15 August 2021 | 175 € | 6 more persons required | Book |
| 28 August 2021 | 29 August 2021 | 175 € | 6 more persons required | Book |
| 11 September 2021 | 12 September 2021 | 175 € | 6 more persons required | Book |
| 25 September 2021 | 26 September 2021 | 175 € | 6 more persons required | Book |
| 09 October 2021 | 10 October 2021 | 175 € | 6 more persons required | Book |
Technical information
Accommodation
Elegant double rooms with private bathrooms
Options
TREK bicycles for rent

: 15€

Electric bicycles for rent

: 30€

Night of additional accommodation

: 100€
Included
Accommodation for 1 night at one of the estates. Elegant double rooms with private bathrooms.
3-course dinner
Tasting of several varieties of wine + platters with cheeses and fruits
Visit the winery
Guide for the bike ride
Not included
Bike rental
Transportation to/from the location
Equipment (helmets, water bottle etc)
Other things not specified
Similar holidays